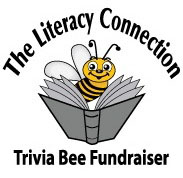 Get Involved!
Trivia Bee Fundraiser 2014
Saturday, April 26, 2014
Team registration begins at 8:30 a.m.
Event starts at 9:30 a.m.
Grand Victoria Casino in Elgin
Learn more about Trivia Bee Fundraiser 2014
Grand Prize Raffle tickets available NOW! $10 each or 3 for $20!
Prizes include:
1st prize – Apple iPad Air
2nd prize – 2 Bruno Mars Concert Tickets for 6/25/14 at Summerfest-Milwaukee
3rd prize – Southwest Airlines $100 Gift Certificate
Purchase tickets at The Literacy Connection office, Monday-Thursday, 9 a.m.-4 p.m.; Fridays, 9 a.m.-2 p.m. Winner need not be present.
Spectator tickets are $5 per person, includes refreshments.
NEW this year:
Higher value baskets for popular Gift Basket Raffle – Tickets are available at the event for $5 each or 6 for $20.
Fund-a-Need – Contribute to specific needs The Literacy Connection has every year to support our Adult & Family Literacy programs. Learn more!
See pictures from Trivia Bee 2013

Stew Cohen
News Director
WZSR Star 105.5
WFXF 103.9 The Fox
Special thanks to Stew Cohen, the Master of Ceremonies for our 17th Annual Trivia Bee Fundraiser. You can hear Stew's News on Star105.5 Monday through Friday from 5 a.m. to 9 a.m. Stew also produces a public affairs show called NORTHWEST SPECTRUM on Sundays at 6 a.m. He has been anchoring and reporting news since 1974. Stew is the author of The WYEN Experience, the story of the mom-and-pop radio station, 106.7 WYEN-FM, in Des Plaines, IL. Look for Stew's work online at www.star105.com and www.rockthefox.com.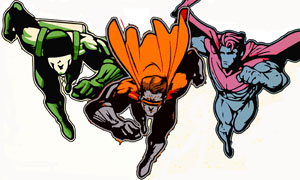 Support The Literacy Connection in this year's McHenry County Human Race, a unique 5K that supports charities serving McHenry County. The event takes place on Sunday, April 27, 2014 and is for ALL fitness levels—runners and walkers. Last year nearly 1,000 people participated supporting 57 non-profits. Visit our Event page to learn more!