Join us for Bunco!
October 30, 2016. For more info – click here.
Registration now open!
---
September is Literacy Month
September 8, 2016 is the 50th International Literacy Day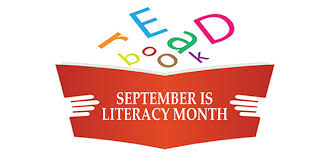 September 8 is International Literacy Day and we are proud to be a part of the global efforts to improve adult literacy. National Adult Education and Family Literacy Week (September 26 - October 1, 2016) raises public awareness about the need and value of adult education and family literacy in order to leverage resources to support access to basic education programs for the 36 million U.S. adults with low literacy skills.
Low literacy is a global crisis that affects all of us. That's why it's so important to understand the issues and confront the facts head on. Only then can we can stand together to fight for change.
About 50 percent of the 2 million immigrants that come to the U.S. each year lack high school education and proficient English language skills. This severely limits their access to jobs, college, and citizenship and increases their vulnerability to living in poverty.
For more information on how you can help The Literacy Connection, click on How to Help.
Learn more about adult literacy issues at https://proliteracy.org/Resources/Adult-Literacy-Facts or http://national-coalition-literacy.org/piaac/fact-sheets-investing-in-adult-education-pays/.
---
Please donate or volunteer to help improve the lives of your neighbors today.