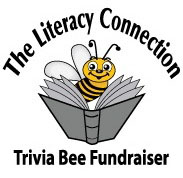 Get Involved!
Trivia Bee Fundraiser 2014
Saturday, April 26, 2014
Team registration begins at 8:30 a.m.
Event starts at 9:30 a.m.
Grand Victoria Casino in Elgin
Learn more about Trivia Bee Fundraiser 2014
Grand Prize Raffle tickets available NOW! $10 each or 3 for $20!
Prizes include:
1st prize – Apple iPad Air
2nd prize – 2 Bruno Mars Concert Tickets for 6/25/14 at Summerfest-Milwaukee
3rd prize – Southwest Airlines $100 Gift Certificate
Purchase tickets at The Literacy Connection office, Monday-Thursday, 9 a.m.-4 p.m.; Fridays, 9 a.m.-2 p.m. Winner need not be present.
Questions? Interested in serving on our Trivia Bee Committee? Email This email address is being protected from spambots. You need JavaScript enabled to view it. or call 847-742-6565.
See pictures from Trivia Bee 2013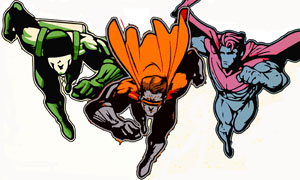 Support The Literacy Connection in this year's McHenry County Human Race, a unique 5K that supports charities serving McHenry County. The event takes place on Sunday, April 27, 2014 and is for ALL fitness levels—runners and walkers. Last year nearly 1,000 people participated supporting 57 non-profits. Visit our Event page to learn more!
---
Letters for Literacy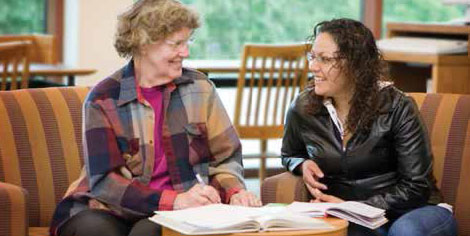 How do I Support Letters for Literacy?
Letters for Literacy is a fundraising effort that lets businesses and organizations sponsor a letter of their choice from the alphabet. Sponsorships are tax deductible and for one fiscal year.
Sponsorship provides financial support for Adult and Family Literacy Programs that help nearly 300 adults each year throughout 16 northwest suburban Chicago communities.
Benefits to your business/organization:
Supporting Sponsor - $250.00
• Receive a custom recognition frame of the letter for your office.
• Company/organization name and logo featured on our website.
• Increased visibility through press announcements and at various events.
• Acknowledgement on our Facebook page and in our online newsletters.
• Invitation to our Annual Tutor/Learner Recognition.
Major Sponsor - $500.00
Benefits of Supporting Sponsor level, plus a link directing people to your website.
Executive Sponsor - $750.00
Benefits of Supporting and Major Sponsor levels, plus top listing of the selected letter during the current fiscal year.
Letters for Literacy is a smart investment in your local community. Together we can help local adults, ultimately improving our neighborhoods. Thank you for your support!
Call 847-742-6565 or email This email address is being protected from spambots. You need JavaScript enabled to view it. to learn more.